AMIS kids receiving STEM Toys
Posted by admin
on 2015/2/5 18:00:00
(
3729 reads
)
In December we have initiated a "STEM Toys Drive", and several sponsors were kind enough to donate STEM Toys for students from AMIS (Academy of Multilingual Immersion Studies)
The goal of the STEM Toy Drive is to focus our efforts on toys that will help to promote STEM (Science, Technology, Engineering and Math) education among the youth within our Hispanic community, and Cincinnati in general. We hope these STEM toys will help to spark interest in the next generation of Engineers and Technologists!
If you would like to donate STEM Toys in 2015, please let us know.
In 2014, this initiative is now supported by following organizations and companies in Cincinnati: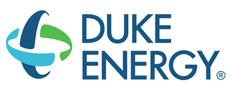 The comments are owned by the author. We aren't responsible for their content.