Networking Meeting (Monday, Oct. 11, 2010)
Posted by admin
on 2010/9/28 11:50:00
(
1571 reads
)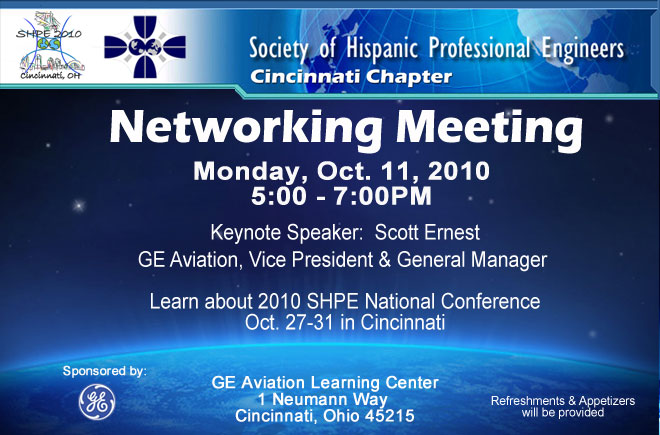 The SHPE Cincinnati Professional Chapter would like to invite you to our first All Members Meeting on Monday, Oct. 11th at GE Learning Centre. During this meeting we will:

- Introduce our Cincinnati Board
- Present Chapter Strategic Plan
- Provide opportunities to join our team and help us achieve our chapter goals
- Discuss the 2010 SHPE National Convention
We are very excited about the meeting and we hope, you'll join us.
Limited number of participants!
Please confirm your participation today: click here


The comments are owned by the author. We aren't responsible for their content.