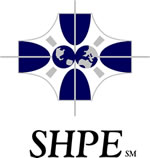 The Society of Hispanic Professional Engineers (SHPE) was founded in Los Angeles, California, in 1974 by a group of engineers employed by the city of Los Angeles. Their objective was to form a national organization of professional engineers to serve as role models in the Hispanic community.
The concept of Networking was the key basis for the organization. SHPE quickly established two student chapters to begin the network that would grow to encompass the nation as well as reach countries outside the United States. Today, SHPE enjoys a strong but independent network of professional and student chapters throughout the nation.
Founding Fathers - 1974
President: Rodrigo T. Garcia
1st Vice President: Americo Garza
2nd Vice President: George Esquer
Secretary: Andres SantaMaria
Treasurer: Alex Vidaurrazaga
N/A: William E. Nuanes*

* Did not hold office in 1974
The comments are owned by the author. We aren't responsible for their content.